Borim Temple
Borimsa Temple Ancient 3-borim of the orient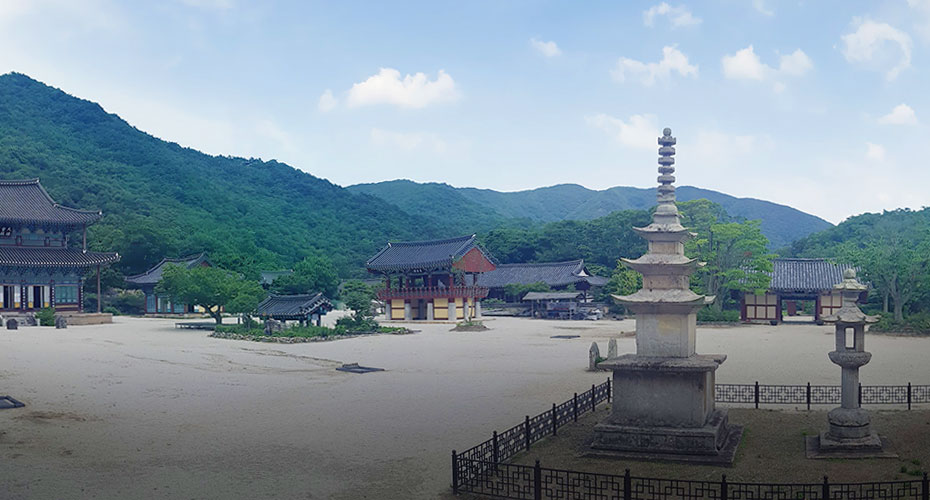 This old temple located in the Bongdeok Valley of Gajisan Mountain, is one of the 3 borims in the orient (India, China and Korea). It is also the place where Zen sect first arrived and settled in Korea. When Wonpyodaedeok pioneered at this place in the year 759, it still remained in the form of a hermitage. Yeongiseolhwa entertains visitors and there are remnants of land titles related to this. Although Borimsa Temple once had a magnificent and beautiful appearance in the past, since the introduction of Sungyuoekbulchaek in the Joseon Dynasty, it started to deteriorate. Even it suffered the fires of war during the Korean War, it has been restored.
Location : 224 Borimsa-ro, Yuchi-myeon, Jangheung-gun
Inquiry : 061-864-2055
Trace of history to become pious naturally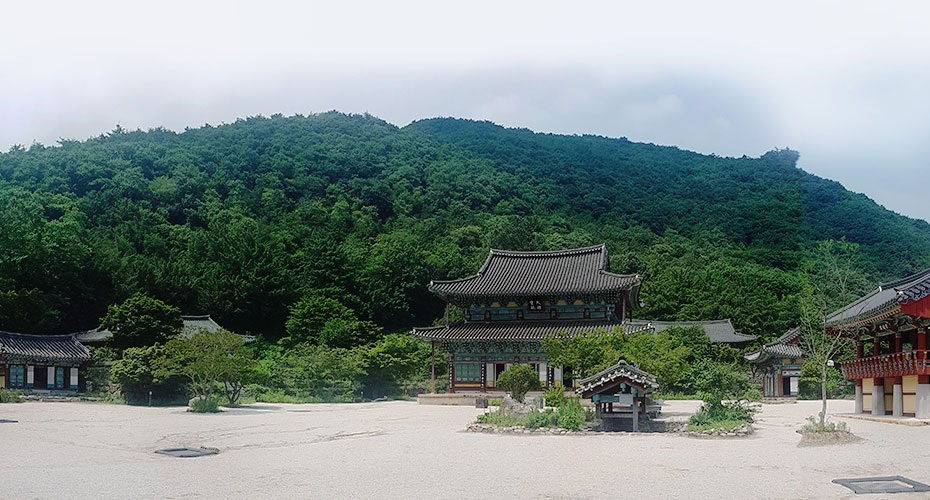 Its national treasures include Borimsa 3-story stone pagoda and stone lamp and seated metallic vairocana. There are national treasure no. 44 3-story stone pagoda and stone lamp, national treasure no. 117 seated metallic vairocana, treasure no. 155 Dongbudo, treasure no. 156 Seobudo and treasures no. 157 and 158 Bojoseonsa Changseongtap and Changseongtapbi.
Daeungbojeon Hall
Bojoseonsa Changseongtapbi
Stone Pagoda and Stone Lamp
Bojoseonsatap
North and South 3-story Stone Pagoda at Borimsa Temple enshrines the cremated remains of Buddha. The stone lamp at the center means that the Buddha's light shines all directions. The Bojoseonsa Changseongtapbi engraved scripts on wood, stone and metal to transcend the trails of certain things to the next generation. It is written of the realm of goodness, trace of Bojoguksa and Changgeon Yeongiseolhwa. The Bojoseonsatap is a sort of tomb of monks enshrining the cremated remains of monks.
Relaxing in the Bijarim forest
At the center of the front yard of Borimsa Temple is a mineral spring that will not dry out even in the extreme drought. The Bijarim forest around Borimsa Temple retains freshness and mystery. There are over 500 nutmeg trees in the Bijarim forest with some aged over 300 years. Terpene from Bijarim forest has disinfecting and insecticidal effects similar to phytoncide, which is much better for those who visit the temple with complicated mind. Watch the colorful autumn leaves in the autumn and take a full relaxation by walking along the old nutmeg trees in the Borimsa Temple recreational forest.